Genetic Discoveries Give New Clues about ALS Age of Onset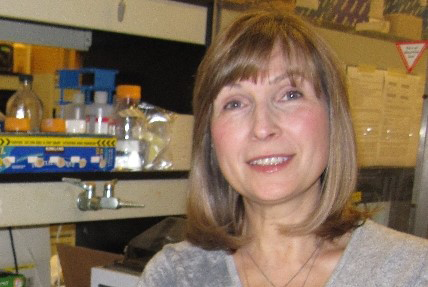 Why does amyotrophic lateral sclerosis (ALS), often called Lou Gehrig's disease, appear in some people in their twenties but in others in their seventies?
A study by University of Toronto researchers reveals new genetic clues that may explain part of this wide range in age of onset. The findings provide a new area of focus for scientists to investigate ways to delay the beginning of this neurodegenerative disease.
In the brain and spinal cord, ALS attacks motor neurons — the nerve cells responsible for voluntary muscle movements such as walking, talking, swallowing and breathing. ALS is the most common form of motor neuron disease. There is no truly effective treatment for symptoms and no cure, leading to eventual paralysis and death. Roughly 2,500 to 3,000 Canadians over the age of 18 live with ALS, according to the ALS Society of Canada. Worldwide, about two out of 100,000 people are diagnosed with ALS each year.
"One unsolved mystery for ALS and other neurodegenerative disorders is what influences age of onset," says Ekaterina Rogaeva, a professor at U of T and a geneticist in the Tanz Centre for Research in Neurodegenerative Diseases. "There has been very little research published on this to date." She is the senior author of the paper, published in April in the journal Acta Neuropathologica Communications, and Ming Zhang, previously a senior research associate in the Tanz Centre and now an assistant professor at the University of Shanghai, is the first author.
With 100 million genetic variants identified so far in humans, determining which variants play a role in diseases is challenging. For the study, the research team zeroed in on a pool of 4,300 genetic variants as candidates that may contribute to ALS age of onset. The selection of these variants was based on their epigenetic effect, meaning their ability to "switch on or off" the activity of genes.
Through multiple stages, the researchers discovered a specific variant that affects ALS age of onset. The genetic variant, or single nucleotide polymorphism, is called rs4970944, located in a small region, or locus, on chromosome 1. Drilling down, the team identified a difference among people with ALS — on average, ALS appears two years later (at age 59) in individuals with an AA gene version at this locus than in those with a GG gene version (at age 57).
Finally, to understand what might underlie these genetic differences, the researchers looked in a publicly available database, called GTex, with information from 49 types of human tissues from up to 670 individuals. The team found "a very strong link," says Rogaeva, between the AA and GG gene versions and the activity of the CTSS gene in the brain region called the cerebellum.
"This particular gene — CTSS or cathepsin S — makes sense because it's involved in the inflammation pathway, which is extremely important for any neurodegenerative disorders, including ALS," she says. "People who have the GG gene version that is linked to the risk of earlier ALS onset would be more prone to having an inflammatory response." The link to inflammation and cathepsin S is an important clue — the finding may suggest that altering levels of cathepsin S in the brain may delay ALS onset, a potentially promising area for future research.
The discovery of a difference in gene versions that affects age of onset also gives insights to better understand individuals with ALS. "Our study is one of the pieces of the puzzle that may contribute to learning more about different factors related to ALS in each patient," says Rogaeva. "Because ALS is such a complex disorder, ideally, we will be able to provide personalized medicine in the future."
The research team initially studied 469 Canadian ALS patients, leading to the study's discoveries. Since all scientific discoveries require replication to validate the findings, they conducted the same analyses in 4,160 US ALS patients, finding the same results. "That's why we decided to publish this research, because we're convinced that we found a real genetic modifier based on two data sets," says Rogaeva, adding that the findings will need to be confirmed further by other researchers in independent studies. Since both study groups included only ALS patients of Caucasian origin, research into different ethnic populations will also be needed.