On the Road to Developing New Drugs to Treat Neurodegenerative Disorders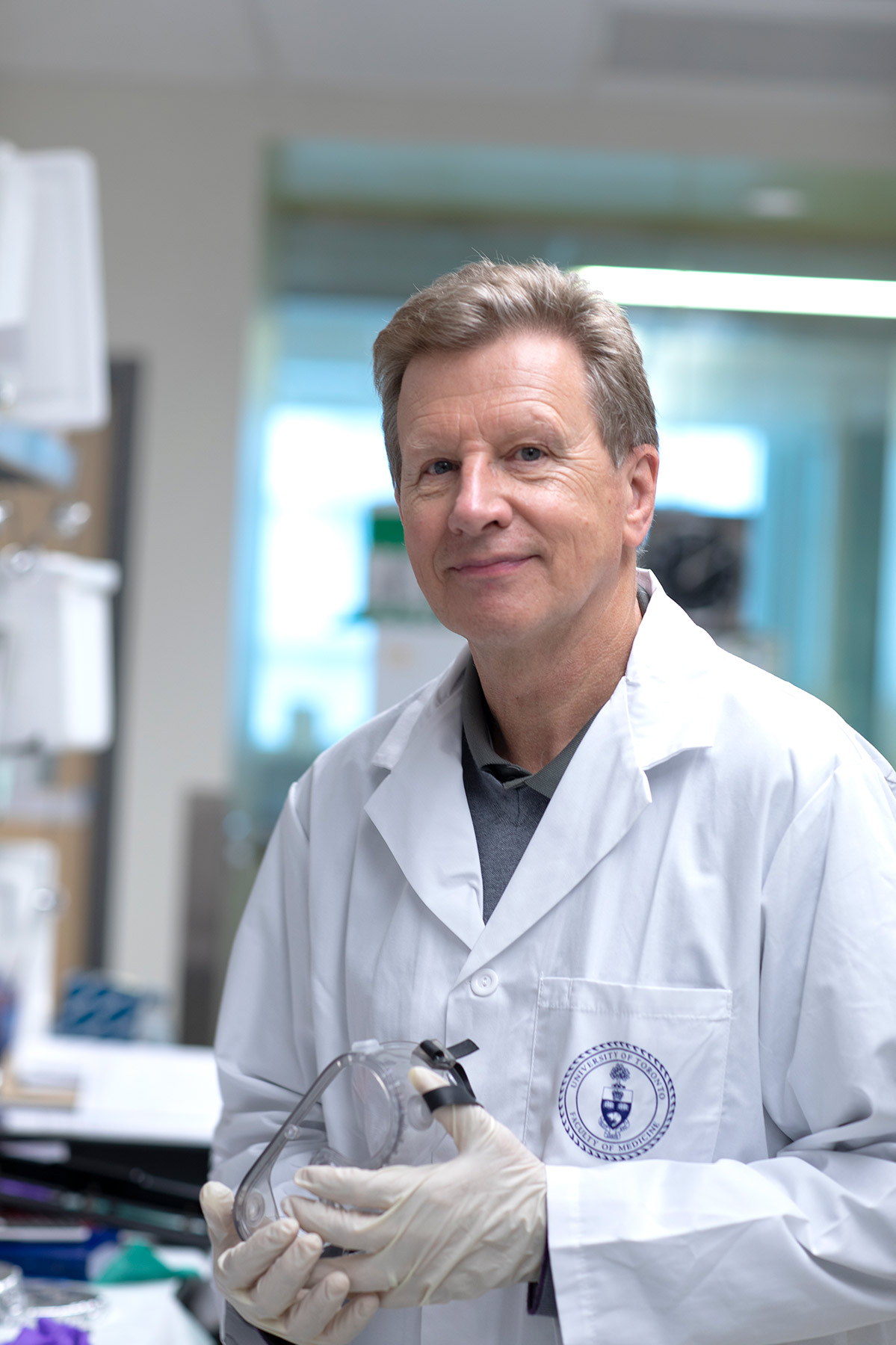 A new study involving a University of Toronto researcher illuminates how drugs could be developed to treat neurodevelopmental, psychiatric and neurodegenerative disorders, by targeting a specific receptor in the brain.
The study — published in Nature Communications recently — examines the most potent and selective blocker for a protein called the NMDA receptor.

The NMDA receptor is named after the chemical N-methyl-D-aspartate, and is vitally important for synaptic plasticity, the brain's key mechanism for learning and memory.
Graham Collingridge, Director of the Tanz Centre for Research in Neurodegenerative Diseases and the Krembil Family Chair in Alzheimer's disease at U of T, says the study sheds light on new drugs that could lead to improved treatments for a wide variety of serious brain disorders.

Serious brain disorders can arise when there are errors in the NMDA receptor, or in the biochemical pathways it regulates in the brain.

These include neurodevelopmental, psychiatric and neurodegenerative disorders as well as chronic pain.
"We work on the NMDA receptor because we know it's essential for normal cognition. Errors in the NMDA receptor can lead to dementia and other serious disorders of the nervous system," says Collingridge, who is also a senior investigator at the Lunenfeld-Tanenbaum Research Institute, Sinai Health System.
Collingridge was part of an international consortium that conducted research for the study.

He says the NMDA receptor is a well-validated drug target.
The research done in the study will help identify a new target for the development of new drugs for the treatment of a wide array of serious brain disorders, including Alzheimer's disease.

"The receptor is the site of action of memantine, a drug used to delay memory loss in Alzheimer's disease and it's also the site of action of ketamine, a drug used for its analgesic, anaesthetic and, more recently, its remarkable rapid antidepressant actions," he says.

"Although we know that targeting the NMDA receptor can be highly beneficial, there is room for improvement. The effects of memantine are only temporary and the actions of ketamine can be associated with serious side effects."

Collingridge says that the study shows where and how potent newly designed chemicals interact with the NMDA receptor.
However, further steps need to be taken, says Collingridge.
"Firstly, we need to design new drug compounds that distinguish between the subtypes in the NMDA receptor. Researchers are currently busy working on this," he says.
"The second major goal we must accomplish is to identify which of the many potential diseases we should start to develop drugs for, based on this new knowledge about the receptor. That is what we're working on at the Tanz and LTRI."
Collingridge says that may mean focusing on developing therapeutics to treat Alzheimer's disease, Parkinson's disease, depression or autism.

"We know that the dysregulation of the NMDA receptor has a relationship to these diseases," says Collingridge. "This study shows new ways we might be able to treat these disorders."