Researchers Find New Regulatory Mechanism for Key Receptor in Alzheimer's
Researchers at the University of Toronto and University of Bristol have discovered a regulatory mechanism that controls a molecular receptor in the brain linked to neurodegenerative diseases.
The researchers found key factors that regulate levels of the receptor — the N-methyl-D-aspartate or NMDA receptor, which is vital for normal learning and memory — at brain synapses, the junctions between nerve cells where information is stored.
"We hope now to build upon this fundamental investigation to find new ways of correcting aberrant NMDA receptor function at synapses," said Graham Collingridge, Director of the Tanz Centre for Research in Neurodegenerative Diseases and Professor of Physiology at U of T, who is also Senior Investigator at the Lunenfeld-Tanenbaum Research Institute, Sinai Health.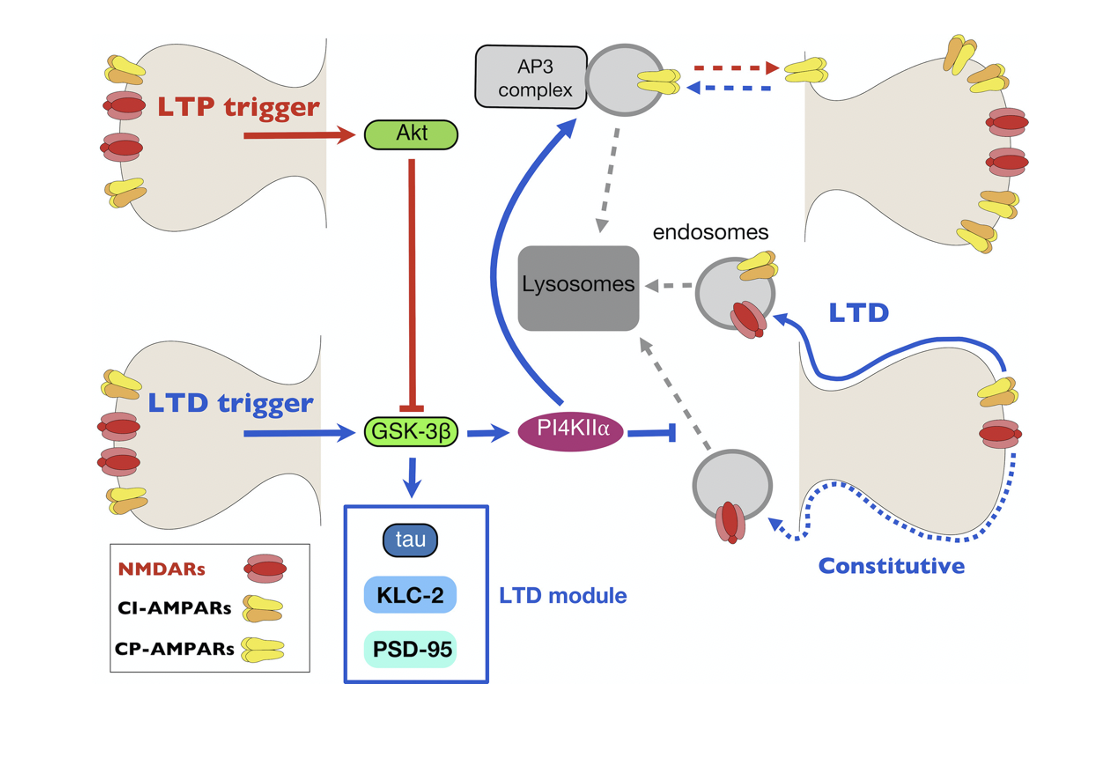 GSK‐3β regulates the synaptic expression of NMDA receptors via phosphorylation of phosphatidylinositol 4 kinase type IIα "By targeting the normal physiological regulatory mechanisms, we hope to design improved therapeutic strategies for cognitive deficits," Collingridge said.
The European Journal of Neuroscience published the findings earlier this year.
The researchers showed that the protein phosphatidylinositol 4 kinase type II⍺ (PI4KII⍺) maintains normal levels of NMDA at synapses. They also showed that this protein is regulated by an enzyme called glycogen synthase kinase type 3 (GSK-3), the imbalance of which is common in Alzheimer's disease.
The NMDA receptor is important for synaptic plasticity in the brain, and the Alzheimer's drug memantine works by correcting errors in NMDA receptor function. A better understanding of how this receptor works could lead to improved therapies across several neurodegenerative disorders, and may offer insights into schizophrenia, autism and other psychiatric conditions.